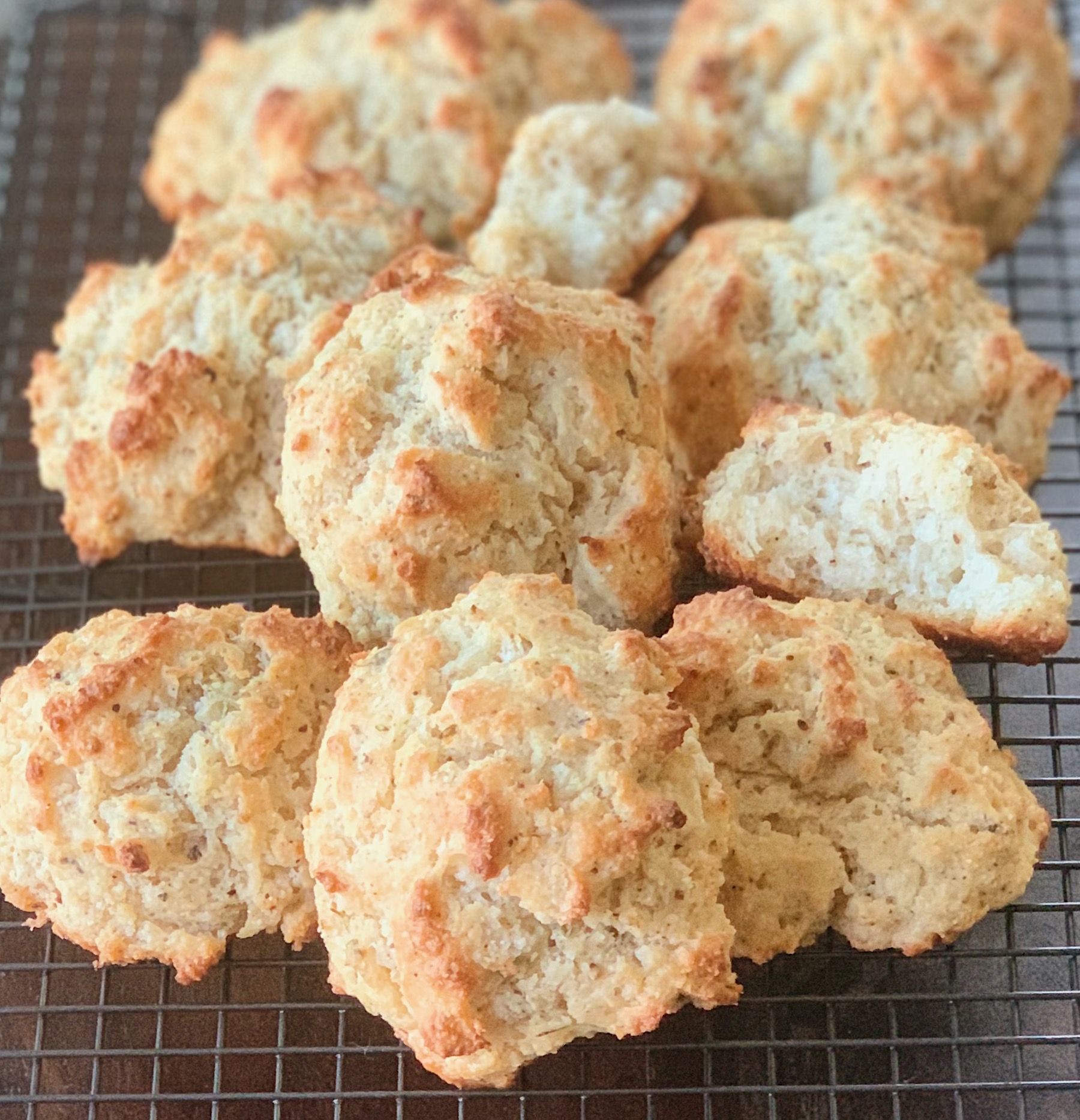 Studded with cracked pepper, thyme, tangy buttermilk, and a hint of cornmeal—these biscuits are easy to whip up and will have everyone asking for more!
---
INGREDIENTS
Makes 8 biscuits
1 ½ cups flour
½ cup cornmeal
1 tablespoon baking powder
1 teaspoon of salt
1 teaspoon cracked black pepper
2 tablespoons fresh thyme, rough chop
½ tablespoon sugar
1 stick of cold unsalted butter*, grated (pop in freezer to keep cold)
1 cup buttermilk* (dairy or unsweetened non-dairy milk)
---
METHOD
1. Heat oven to 450°F. Cover the baking sheet with parchment paper, if you have.
2. Combine meal, flour, sugar, baking powder, thyme, pepper, onion powder, and salt in a cold large bowl and stir with a whisk or fork. Add in grated butter and toss to coat the butter with the dry mixture. Add milk and stir 3-4 times until the dough comes together. It should be slightly sticky. Add just a bit more buttermilk if needed.
3. Use two spoons or a ¼ cup to drop the batter on the cookie sheet. There should be 8 mounds and they should be just slightly larger than a golf ball. Bake for 12-15 minutes or until a golden brown. Serve warm.