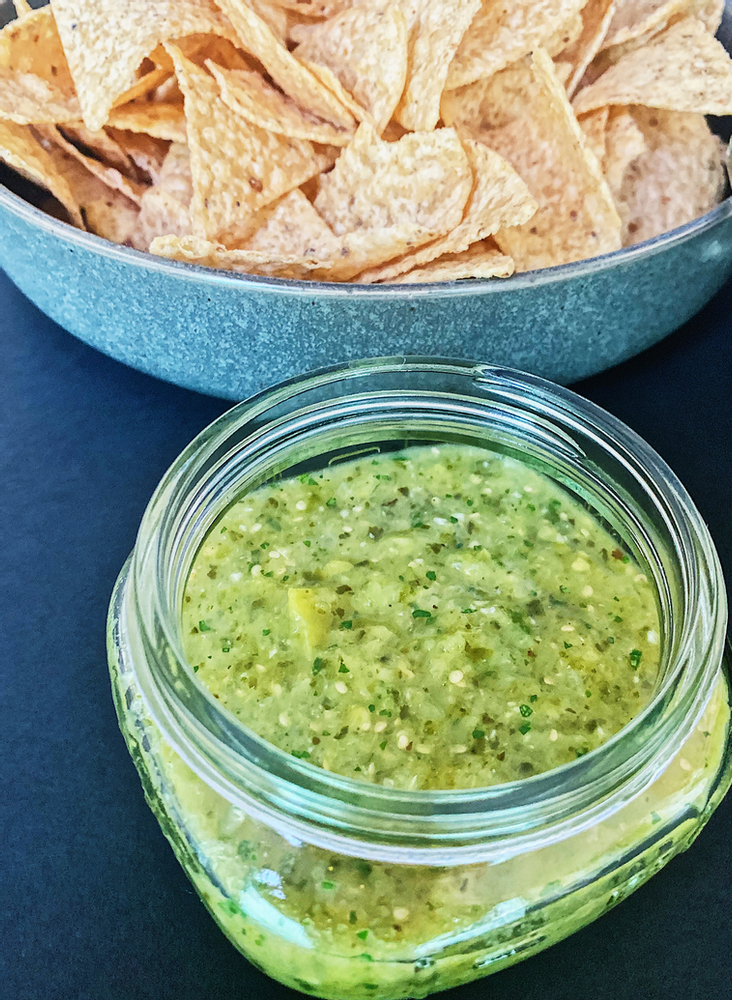 Print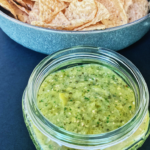 Salsa Verde
---
5-6 tomatillos, husked and rinsed
2 jalapeño peppers, stemmed (seed or omit for mild salsa, use 1 full jalapeño for medium salsa)
1 pasillo or poblano pepper, stemmed
¼-⅓ cup packed fresh cilantro leaves
Optional variation: Add 1-2 tablespoons lime juice
---
Instructions
Pre-heat oven to 425 degrees. Drizzle tomatillos, peppers, onion, and garlic (skin on) and place on a baking sheet and broil until they're blackened in spots, about 10-15 minutes. Roasted vegetables should splotchy-black and blistered. Squeeze garlic out of their skin. Throw away the skin.
Once vegetables are out of the oven, transfer them to a food processor or blender. Pour in the juices as well. Add
Pulse until the mixture is mostly smooth and no big chunks of vegetables. Season to taste with salt, if desired. You can also add the lime juice at this point if you like.
You can eat right away but if you let it set in the refrigerator for at least an hour, it tastes even better.