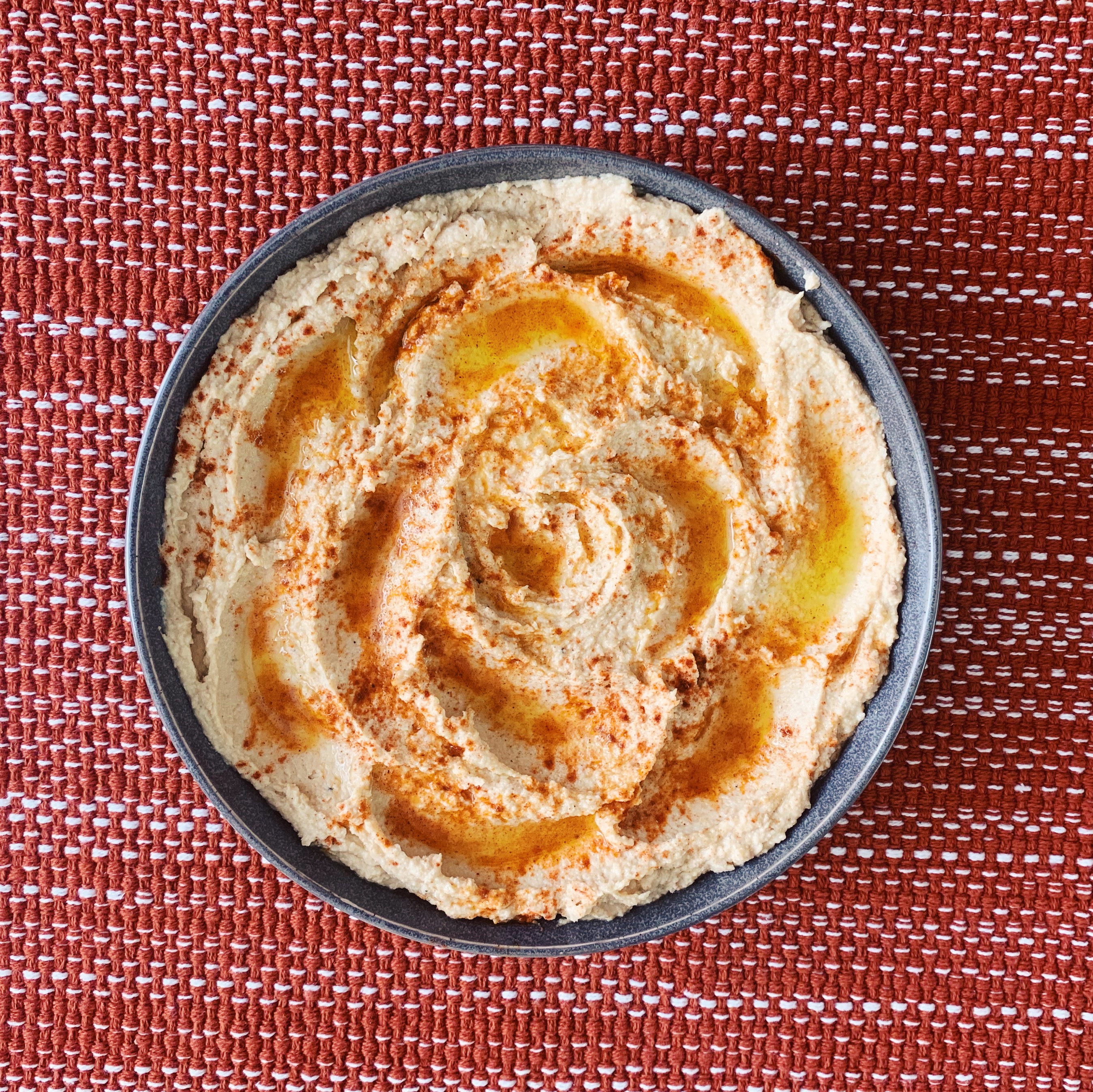 Creamy Hummus
by Stefani Renee
---
INGREDIENTS
6 Servings
2 cans of chickpeas (15.5oz each), drained and rinsed
2 cloves of garlic
⅓ cup tahini
¼ cup of good olive oil
Juice from 2 lemons
2 tablespoons cold water
Kosher salt and pepper to taste
---
METHOD
Gather ingredients
Blend chickpeas and garlic in a food processor or blender. It will look a little gritty.
Once beets are done and cooled, add to the chickpea mixture. Pulse a few minutes.
Add tahini, olive oil, lemon juice to the food processor. Pulse for 5-7 minutes.
If the mixture is a little stiff add cold water.
Salt and pepper to taste
Drizzle with olive oil and spice, if desired.
Side Notes:
This is basic hummus. There are so many different spices you can garnish this hummus with to add more flavor. Some seasonings to try are sumac, cumin, paprika, or cayenne.
Top with caramelized onions, chop up an assortment of olives or add a little harissa.
Add a vegetable like my roasted beet hummus or try a different bean, like white beans or blackeyed peas.
I always like to drizzle a little more olive oil on top to finish it off.