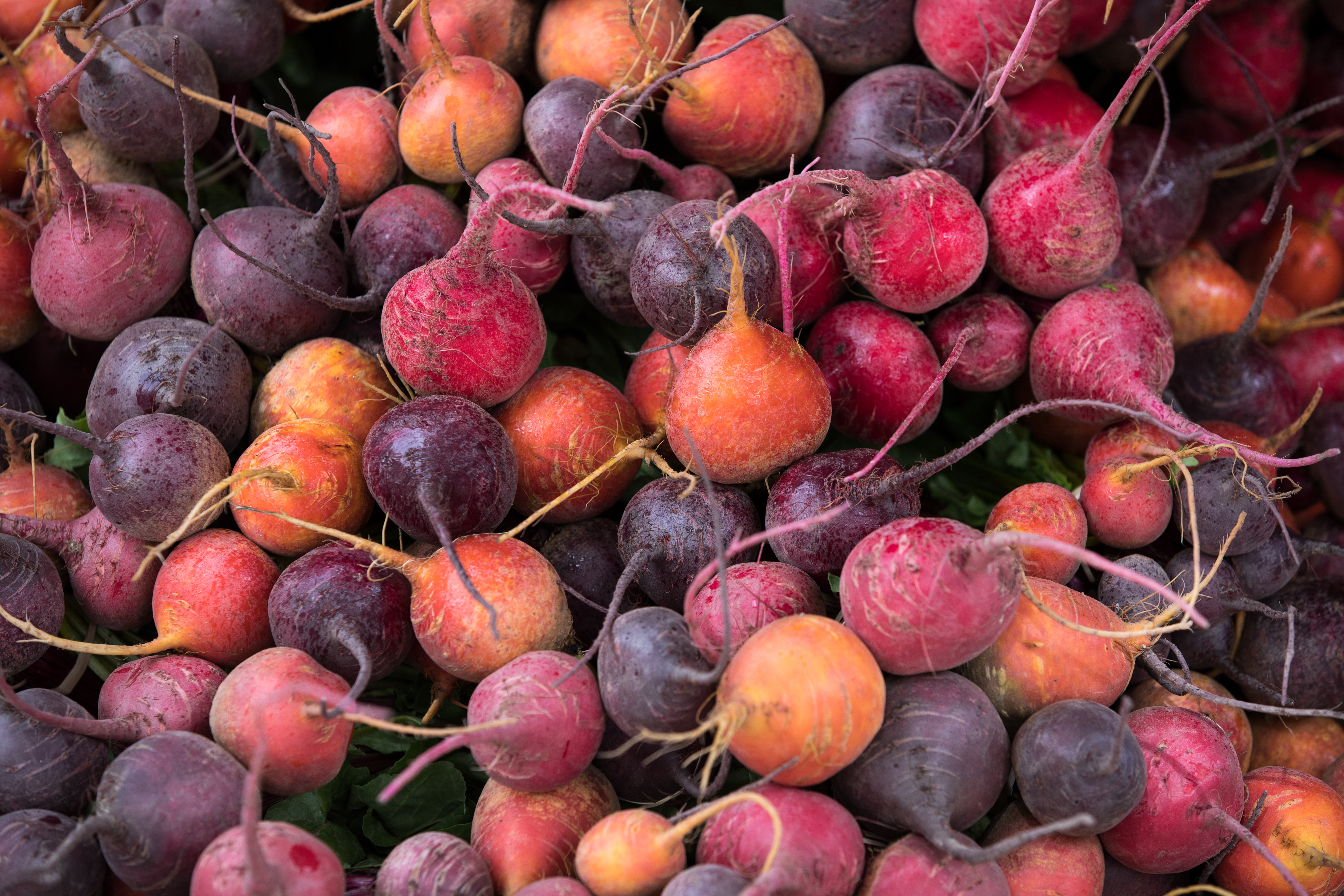 We're continuing the Know Your Roots series on root vegetables and this post is focused on the infamous beet. I call the beet infamous because people either love beets or hate them. I have to be honest, I used to hate beets. My first encounter with them, like many other folks, was the canned beets that you find at salad bars or your parents or grandparents used to eat. I'm not knocking anyone for liking those canned beets, I'm just saying they were not my jam and probably never will be.
Since I had only ever had canned beets, I never even attempted to purchase a fresh beet at the market. What I learned, however, is that I just needed to have a beet in a different preparation to really appreciate all of its deliciousness. Enter the roasted beet which completely changed my beeting heart. The earthy sweetness was absolutely divine! That sparked me on a journey to try beets in other ways, try golden beets, Chioggia beets, eat them raw, combine them with other foods, and the list goes on.
Be(et) Healthy
Beet-infused eating can support a healthy lifestyle. Beets are antioxidants, high in nutrients, and low in calories. By eating beets, you can get healthy servings of potassium, B vitamins, iron, manganese, and folate. Beets have anti-inflammatory properties and may support in reducing chronic illnesses.
Did you know that it was said that Aphrodite, the Greek goddess of love, ate beets to be more attractive? While eating beets won't physically change your looks, since they have so much good stuff packed in their beautiful bulbs, they have the potential to increase your libido.
I See Your True Colors
Beets come in a variety of beautiful colors like red, deep red, golden, white, and even with candy cane stripes. The following are some of the common ones you'll see.
Classic Red
Deep-red beets are the most well-known variety and what you commonly see in stores. These are also usually the love em' or leave em' beets because of their strong earthy taste.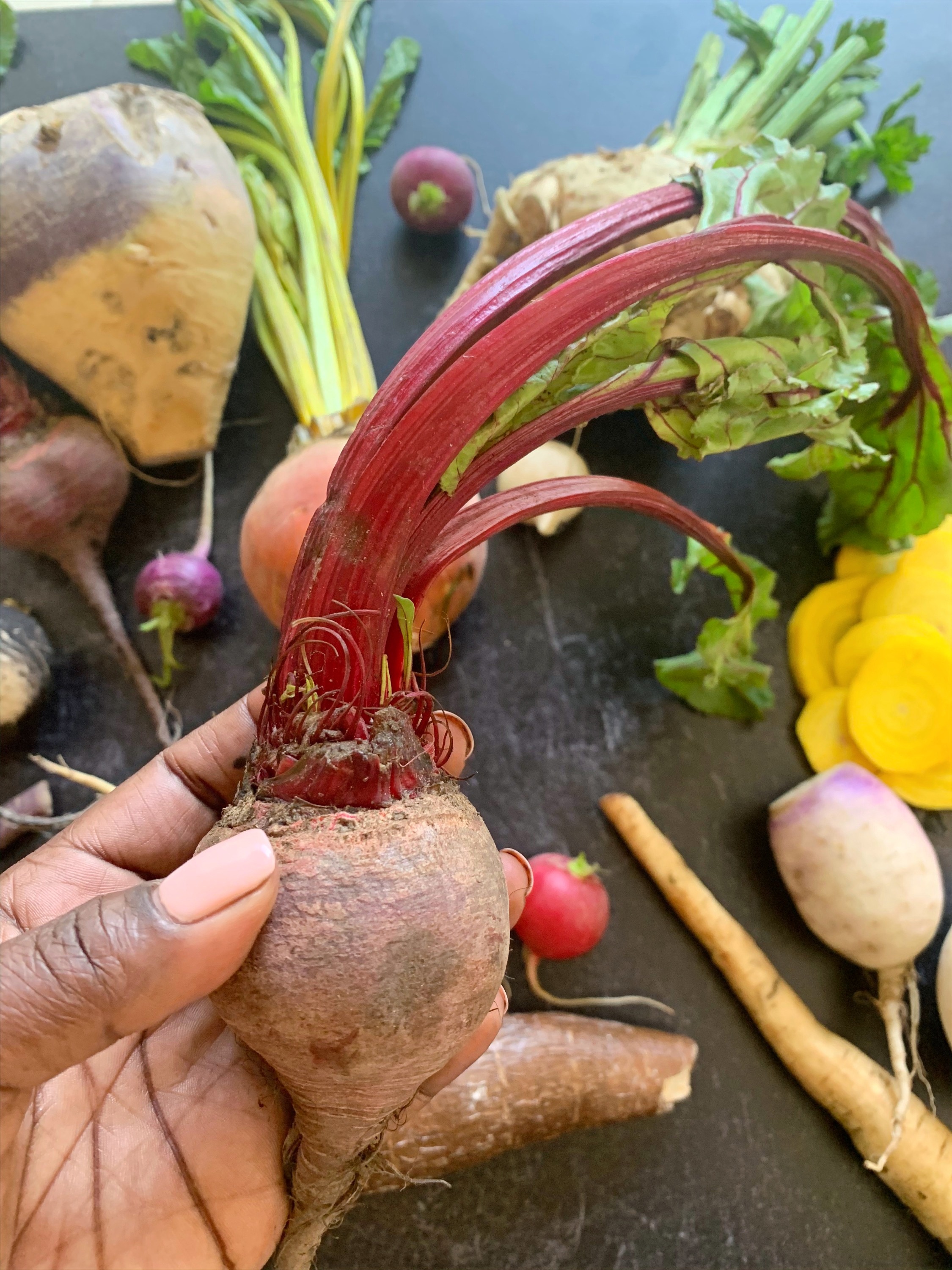 Golden
Golden beets boast a yellow to orange color. Golden beets still have an earthy taste but they are milder and not as sweet as red varieties.

Chioggia
These heirloom beets have a natural peppermint swirl that is beautiful. They can have a mellower taste and be sweeter than red beets. Once these beets are cooked their colors fade a bit.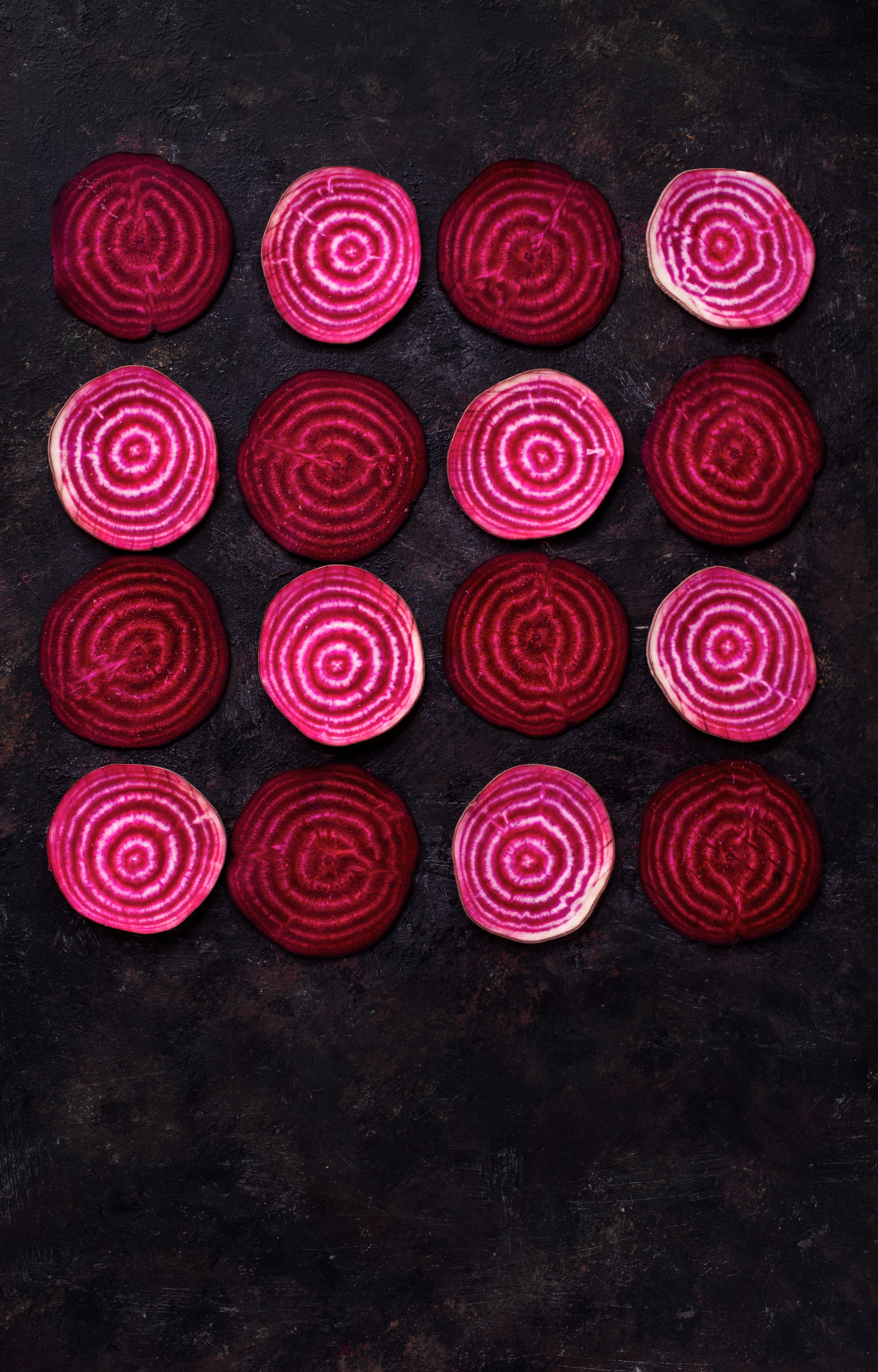 Beet colors are super intense, especially the reds, so you may want to wear gloves when working with them because they can stain your hands, nails, clothes, and light-colored cutting boards. Be careful.
Unbeetable Taste
First things first. When storing your beets, you can keep them in the refrigerator unwashed, green tops chopped off, put in a paper or plastic bag, and keep on the lowest shelf or crisper drawer. If beets are stored in the fridge uncovered, they'll start turning soft.
Beets are a very versatile vegetable with their roots and greens good for eating. Don't forget, that once you chop off the green tops of your beetroot, do not throw those greens away! You can eat the greens and prepare them just like you would any other green like spinach, chard, or kale.
When it comes to preparing your beetroot, you can roast, sauté, braise, mash, purée, boil, fry, juice, or eat them raw. Be sure to give them a good scrubbing before you prepare them. I always peel my beets before I prepare them, however, if you're roasting them, you can leave the skin on while roasting and once roasted, the skin rubs off fairly easy.
Don't think you're a beet lover yet? Try this roasted beet hummus that will reel you in with its beautiful fuschia color and mesmerize your taste buds. Let's go!