by Chefs Rheema Calloway & Ronnishia Johnson
Chefs Ronnishia Johnson and Rheema Calloway share their twist on Charleston red rice using quinoa. It's delicious! If you missed their interview you can catch it here.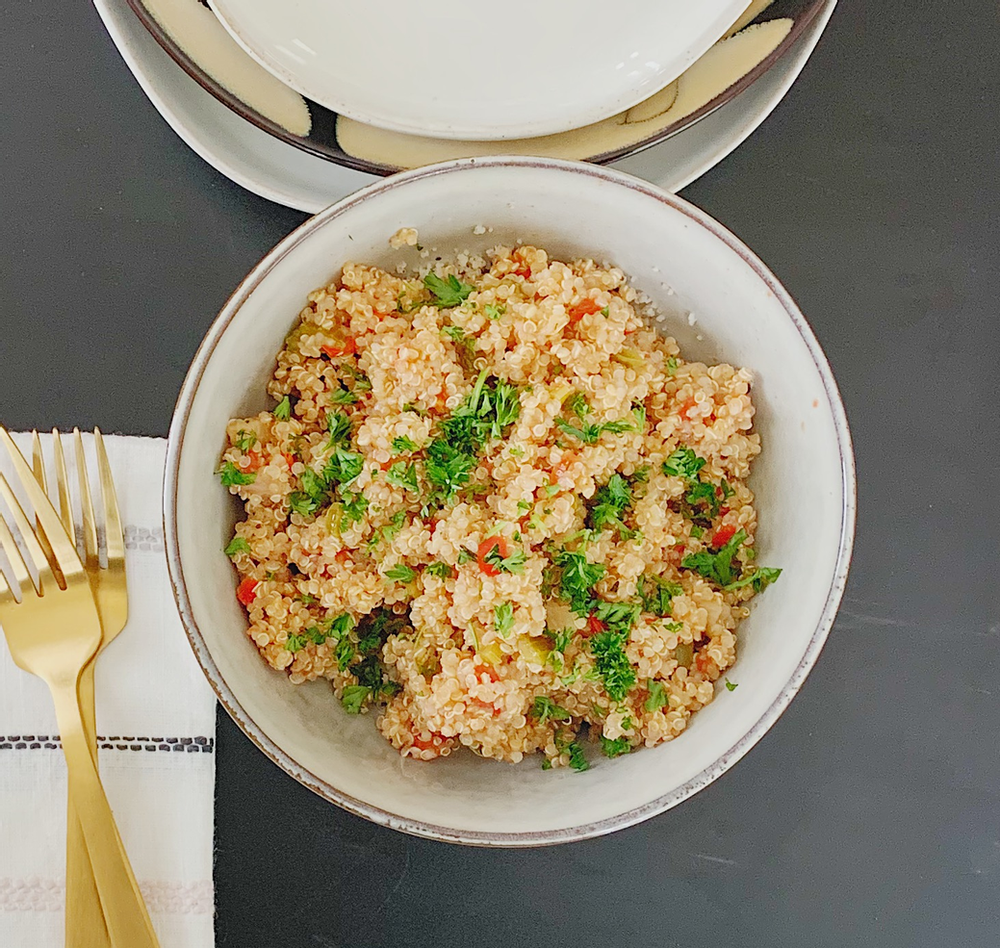 ---
Print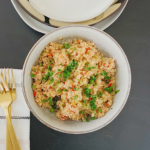 Charleston Red Quinoa
---
1 tablespoon vegan butter (for greasing pan)
2 cups uncooked white Quinoa
2 (14.5-ounce) cans tomato puree/ diced tomatoes
2 teaspoons Cajun seasoning salt (or to taste)
1/4 teaspoon freshly ground black pepper
3 or 4 drops vegan Worcestershire sauce
Vegetable stock (optional)
---
Instructions
Use a large pot. Add 4 cups of cold water or vegetable stock. Into the pot. Pour in two cups of quinoa. Allow the pot to come to a boil. Turn down the heat once most of the water has boiled out.
Wash your vegetables. Dice your celery, onions, and bell peppers. In a separate pot. Put it on medium heat. Cook your vegetables on high heat until they have a slight brown color. Add your spices to the pot as you cook the vegetables. The goal is to almost over season them so that the flavor can also saturate the quinoa.
After quinoa has been thoroughly cooked, add it to the skillet with the vegetables. Add in your diced tomatoes or tomato paste and stir. Once the flavors and paste have evenly cooked throughout the quinoa you are done.
Prep Time: 10
Cook Time: 25