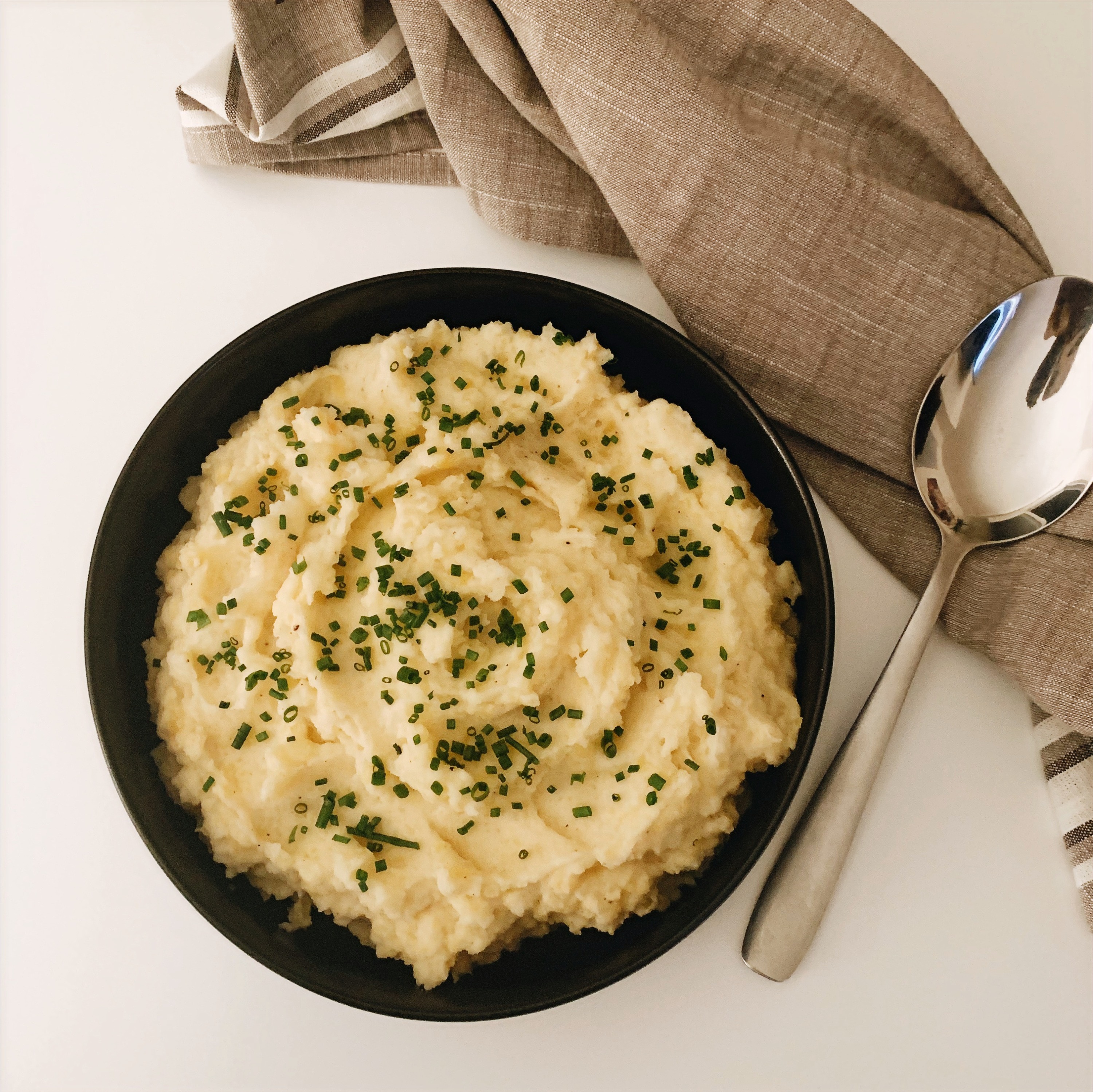 As we delve into the beautiful but many times misunderstood root vegetable we're going to start with probably one of the most misunderstood, the rutabaga. Oh, the rutabaga. You've probably passed up these beauties many times in your produce aisle or at the farmers market because you don't know what to do with them. They're not one of the sexy vegetables that grace restaurant menus and you probably just don't know what to do with it. Well, I'm going to ease you into this tasty veggie but first, let's learn a bit.
What is a rutabaga? The rutabaga, also called swede in other regions, is part of the Brassica family and is a hybrid between a turnip and a cabbage. It's sometimes confused with a turnip but is slightly bigger and has a more mellow flavor. It can be used like potatoes but it's less starchy and the flesh has a gold tinge. Its flavor boasts a combination of bitterness and piquant and when cooked, you get a savory note with a hint of sweetness.
If you've never tried rutabaga, I think a good way to ease into this tasty root is to combine it with potatoes for a creamy golden mash. This recipe is super simple and a blank canvas to add other things like herbs, garlic, or whatever your heart desire. Give these creamy mashed rutabaga & potatoes ago. Enjoy and eat well!
Print
Creamy Mashed Rutabaga & Potatoes
---
1 large rutabaga, peeled and cubed
2 large russet potatoes, peeled and cubed
1 stick of butter, cut in 5-6 pats
½ cup heavy cream
kosher salt
cracked pepper
---
Instructions
Gather the ingredients plus two saucepans
The rutabaga will take a little longer to cook than the potatoes so cook your rutabaga and potatoes in separate saucepans.
When both are tender, remove from heat. Rutabaga will take about 25-30 minutes and the potatoes will take about 20 to 25 minutes.
Drain the rutabaga and potatoes. Mash or rice well.
Add butter, cream, salt & pepper to taste and stir. Do not over stir.
Garnish with chives or chopped parsley, if desired.
Notes
To lighten this dish up use whole milk or make it vegan with non-dairy milk.
I like butter but you can use half a stick or instead of butter, use a good quality olive oil.
Want some more flavor? Try steeping a bay leaf and a few thyme sprigs in your cream or add some garlic. You can even try nutmeg.