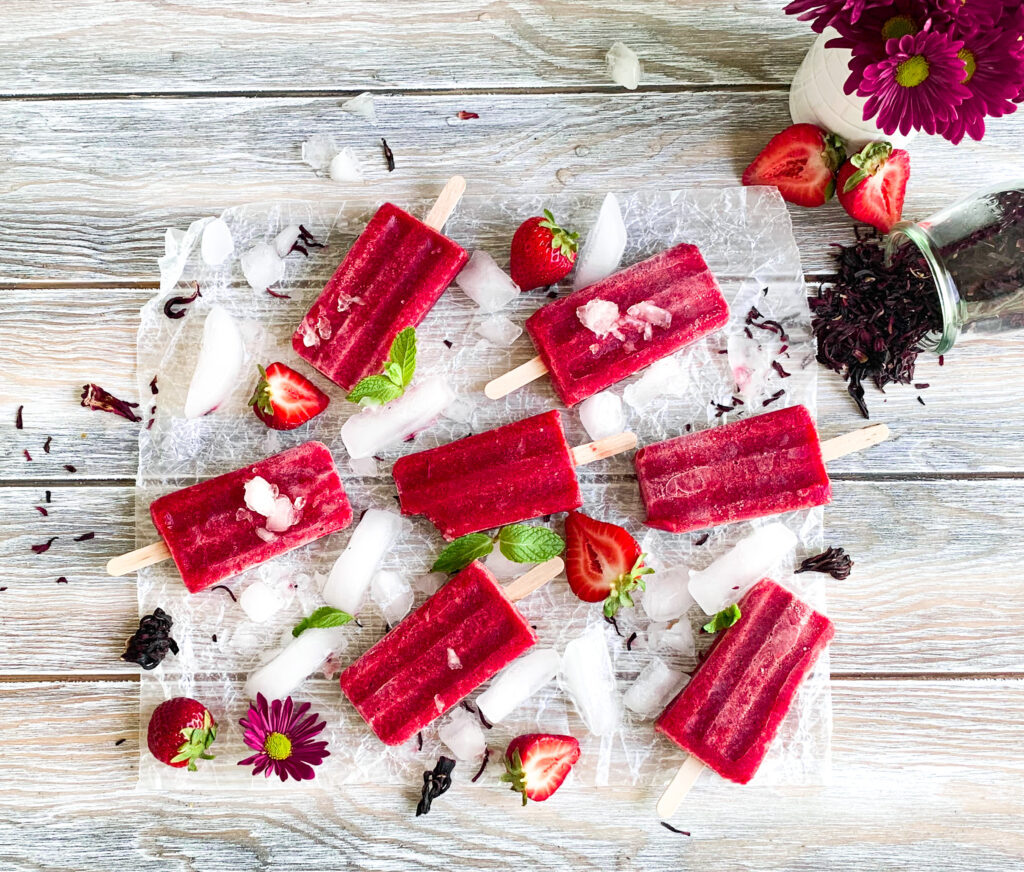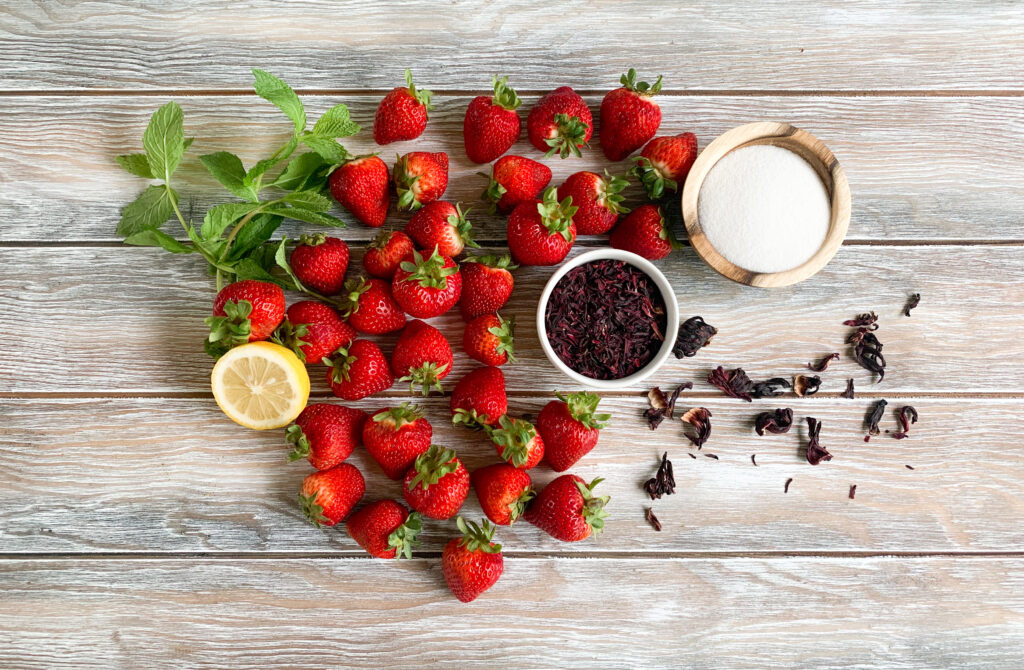 Print
Strawberry-Hibiscus Popsicles
---
Popsicles
1.5 pounds of strawberries stems removed + hulled (about 3 cups)
1/2 – 3/4 cup hibiscus syrup ( use more or less depending on how sweet you want it)
Juice of half a lemon 
Hibiscus simple syrup
2 tablespoons dried hibiscus flowers or 1 tea bag
3/4 cup water, divided
3/4 cup of sugar  
2–3 mint leaves (optional)
---
Instructions
Boil water. Once water is boiling remove from heat and add the dried hibiscus sugar and mint. Stir until sugar is dissolved. Steep petals for 7-10 minutes. Strain hibiscus flowers through a fine mesh. Set simple syrup to the side to cool.

In a blender, combine the strawberries,  hibiscus simple syrup, and lemon juice and blend until completely smooth. Pour the mixture into popsicle molds or dixie cups. 

Insert popsicle sticks and freeze until firm, about 4-6 hours. To remove the popsicles run the mold under hot water for 10 seconds and then pull the popsicles out of the molds. Store in the freezer. Enjoy!
Prep Time: 15
Non-cook Time: 6 hours
Category: Sweets
Keywords: dessert, vegan, vegetarian