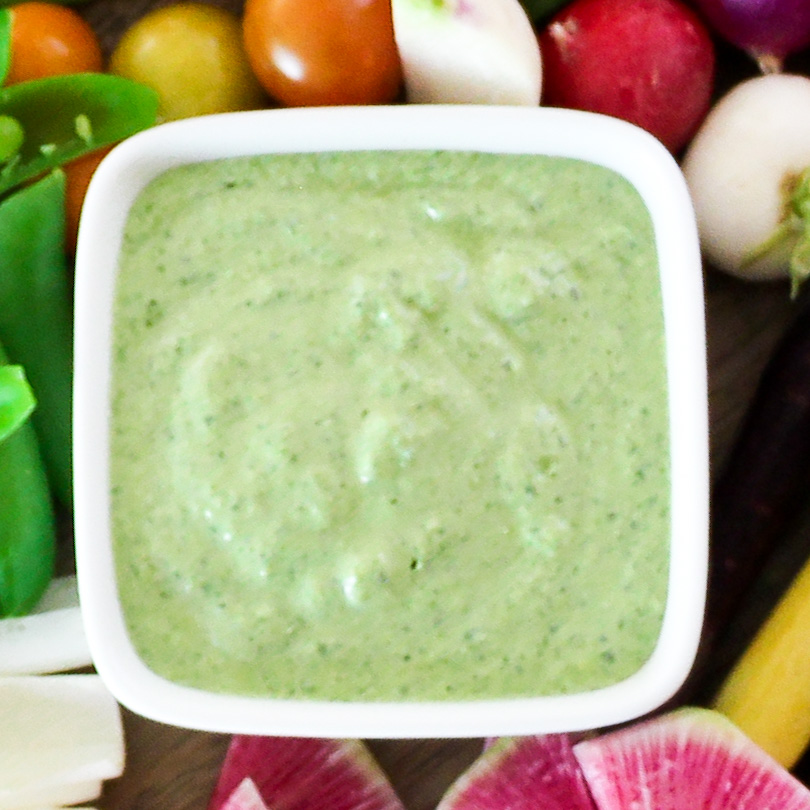 Creamy, herbaceous and the perfect amount of tang – this green goddess dressing is what you need to give you all the spring/summer feels.
The Story of the Green Goddess
Just like me, green goddess dressing is a Bay [Area] baby! Green goddess dressing first showed her emerald beauty at the Palace Hotel in San Francisco in the 1920's. As the story goes, the dressing was created to honor George Arliss after the opening of the hit play "The Green Goddess." Not only was the play a hit but the dressing was as well. Since it's debut, green goddess dressing remains a fan favorite.
Green Goddess Dressing Recipe Ingredients
Here's what you'll need to make this green goddess salad dressing:
Sour Cream or Greek Yogurt– Classic green goddess dressing is made with sour cream & mayo. If you don't have sour cream try Greek yogurt.
Mayonnaise- Mayo is a traditional ingredient in this dressing. If you'd like to skip it, try adding a bit of olive oil to add some richness.
Anchovies–I have to admit, I'm not an anchovy fan but when added to different dishes it really enhances the flavor. Traditionally anchovies or anchovy paste add a little umami punch to this dressing and it's oh so good. If you want to keep it vegetarian, add in a teaspoon or two of capers.
Fresh herbs – This dressing is packed with fresh herbs and I LOVE IT! I always add in green onions (or chives) and parsley. Other faves are the pepperiness of watercress and a hint of tarragon. Other leafy herbs to try are mint, dill, basil, and cilantro.
Dijon Mustard & Lemon Juice– Adds a little zing, brightness and helps to bring out the flavors in this creamy deliciousness.
Garlic, salt, and pepper – All of these tie everything together and add to the depth of flavor.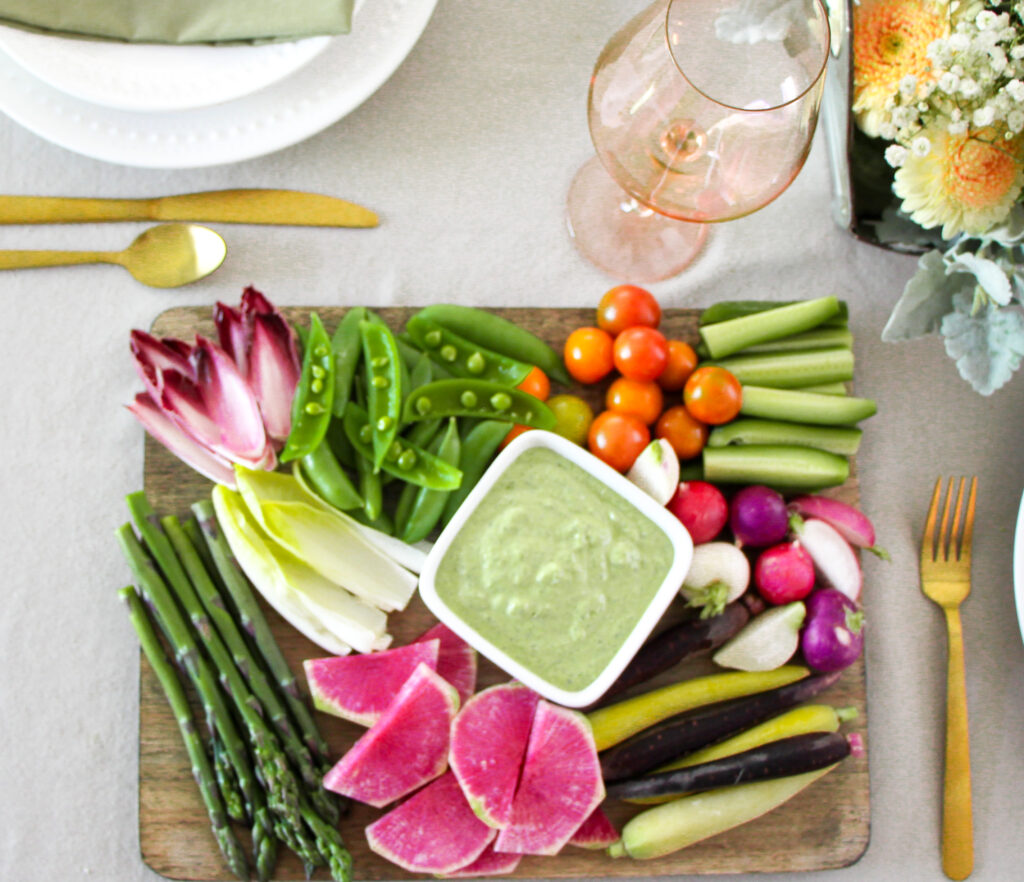 Print
1 cup sour cream or greek yogurt preferably full-fat (made with whole milk)
¾ cups mayonnaise 
½ cup watercress
½ cup parsley
2 green onions, whites and greens chopped
2 tablespoons tarragon
1–2 cloves of garlic
2 tablespoons of fresh lemon juice
2 teaspoons dijon mustard
1–2 teaspoons of anchovy paste (optional)
Salt & cracked pepper to taste
---
Instructions
Add all ingredients to a blender or bowl of a food processor.  Process until smooth. Taste.  Add salt and pepper as desired. Cover and refrigerate.  Will keep in the refrigerator for a week. Use as a dip, a salad dressing, or try as a marinade like for my Green Goddess Chicken Sheet Pan Dinner.