My Granny always made an effervescent ruby red punch for holiday gatherings. This mixture of cranberry juice, orange juice, and bubbly will quench your thirst and make you feel like your drinking all the goodness of holiday cheer.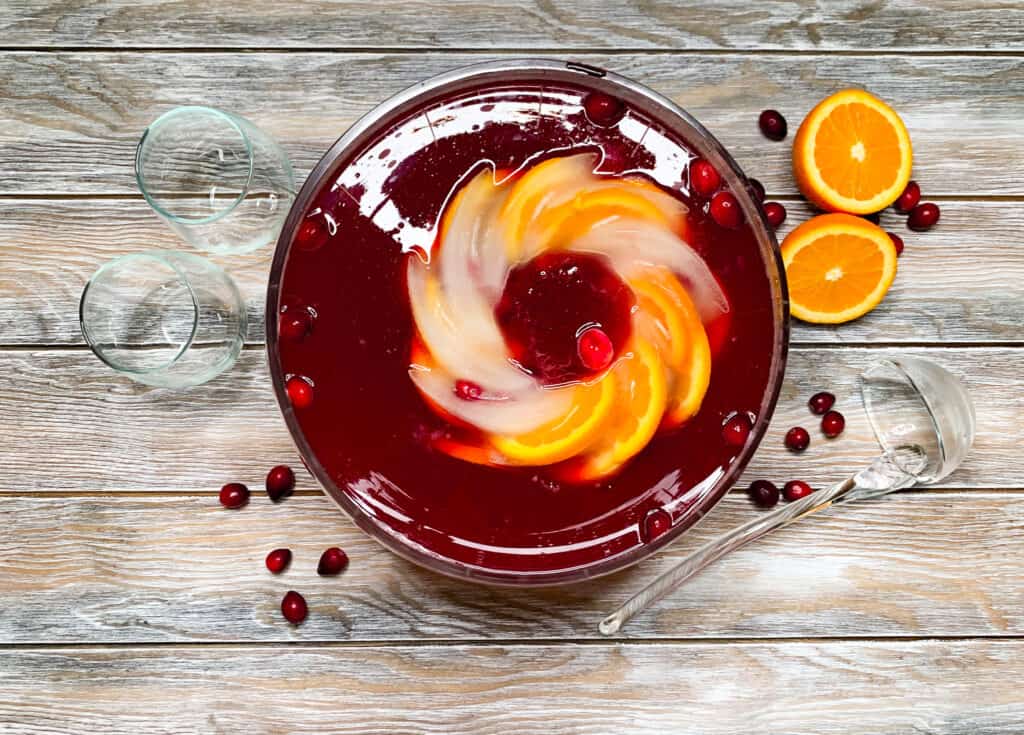 Print
3 1/2 cups cranberry juice cocktail, chilled
1 1/2 cups orange juice, chilled
1 bottle of sparkling apple cider or champagne, chilled
1 (2 Liters) ginger ale, chilled
 ice cubes
 cranberries & orange slices for garnish
---
Instructions
Combine punch ingredients in a large punch bowl. Mix until just combined.
Add in cranberries, orange slices.
Serve immediately.
Notes
Can make ahead of time. If not serving immediately, wait to add sparkling cider/champagne and ginger ale until ready to serve.