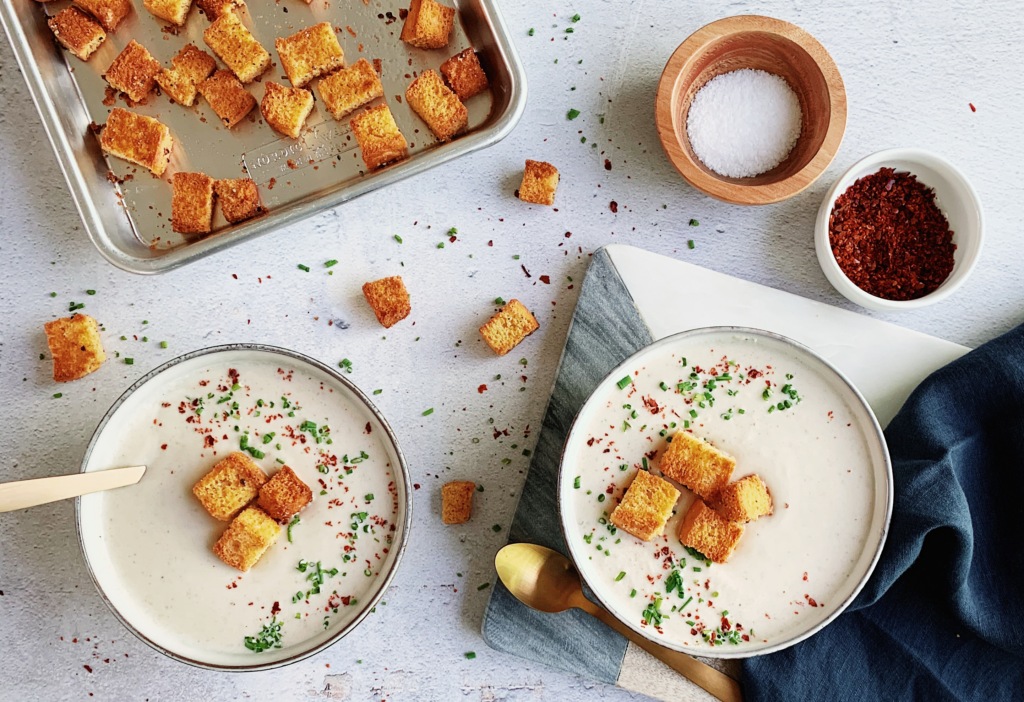 Rich creamy and easy to make. If you're looking for a comforting flavor-packed soup this cauliflower and fennel soup is all you need.
This year, I'm excited to take part in Eat the Culture's 2023 Holiday Recipe Exchange: Party Pairings for All the Holidays! Holidays often revolve around communal moments – sharing stories, laughter, and, of course, food. This year's roundup is all about those delightful 'lite bites' and drinks that set the tone for festive gatherings. I had the pleasure of partnering with Tamara at Razzle Dazzle Life who crafted a delicious Sweet Potato Cornbread. This cornbread pairs perfectly with my Creamy Roasted Cauliflower and Fennel Soup. Learn more about Eat the Culture and find a complete list of recipes from all participants here.
Share these recipes with your friends and loved ones and follow each participant by using the hashtags #HolidayswithETC, #PerfectPartyPairings, and #ETCHOLIDAYS2023 on Instagram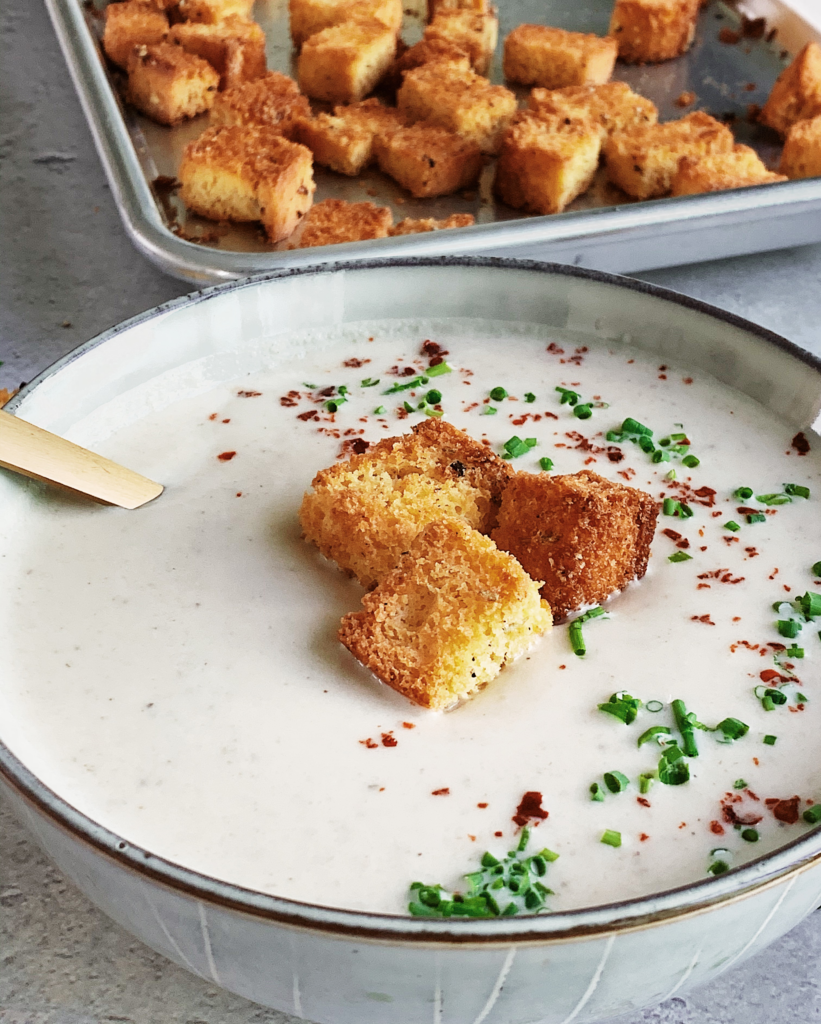 In the culinary spotlight, cauliflower often plays a supporting role, but in this soup, it takes center stage. Roasting transforms its humble nature into a nutty, caramelized delight, providing a robust foundation for the dish.
Fennel, with its delicate fronds and distinct anise flavor, introduces an element of sophistication. Roasting enhances its sweetness, creating a harmonious blend with the cauliflower, and adding a touch of culinary elegance.
Tools Needed:
When it comes to culinary delights, few dishes can match the comforting warmth and indulgence of creamy roasted cauliflower and fennel soup. This gastronomic masterpiece seamlessly blends the earthy tones of cauliflower with the subtle, licorice-like notes of fennel, creating a symphony of flavors that dance on the taste buds. Eat well friends!
Print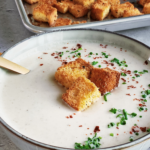 Creamy Roasted Cauliflower & Fennel Soup
---
Description
Rich creamy and easy to make. If you're looking for a comforting flavor-packed soup this cauliflower and fennel soup is all you need.
---
2 heads cauliflower, cored & cut in florets
1 bulb fennel, quartered
3 tablespoons of olive oil
1 shallot, minced
2-3 cloves of garlic, minced
1 teaspoon fresh thyme
¼ teaspoons white pepper
5 cups broth + more to thin if needed
½ cup cream or milk (can substitute non-dairy milk)
1 pat of butter
¼ cup parmesan, grated
Salt & pepper to taste
---
Instructions
Preheat the oven to 425 degrees F. Line two baking sheets with foil
Place cauliflower florets and fennel in a single layer onto the prepared baking sheets. Drizzle Cauliflower and fennel with olive oil; season with salt and pepper, to taste. Gently toss to combine. Place into the oven and roast cauliflower and fennel for about 25-30 minutes or until tender.
About 10 minutes before the cauliflower and fennel are done roasting, start cooking shallots.
Heat remaining 1 tablespoon olive oil in a large stockpot or Dutch oven over medium heat. Add shallots and cook for about 2-3 minutes. Add garlic and cook another 1-2 minutes. Add thyme, white pepper, and broth.
Add cauliflower and fennel once done roasting. Bring to a boil; reduce heat and simmer, covered, for 5 minutes. Puree with an immersion blender or high-powered blender until creamy.
Stir in heavy cream, butter, and parmesan. Season with salt and pepper, to taste. If the soup is too thick, add more broth until desired consistency is reached.